Few posts ago I've written about things I like in new Outlook Web App. Now I must write about something I don't like. New Outlook (and OWA as well) introduced view called conversations which means that your emails exchanged with given person and on given subject would be gathered in one group. It's pretty convenient and I like it. What I don't like is the fact that if you have conversations switched on in OWA you can't use Set Date and Reminder option for emails, it's simply disabled as visible on the picture below.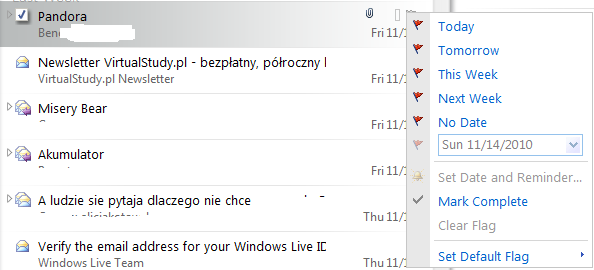 You can turn conversations off by clicking on menu View and un-checking Use Conversations option.

And voila, you can use Set Date and Reminder from now on.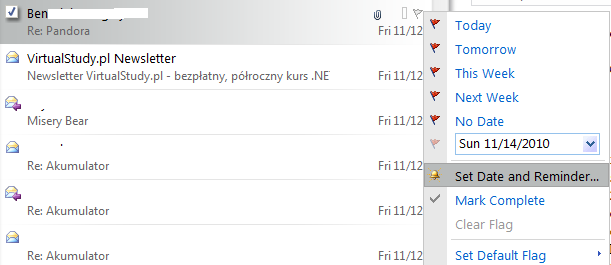 It was pretty confusing as at first I didn't know why this option is inactive and it took me a while to find out how to turn it on.
UPDATE: I also don't like that when you'll use Reply to All in OWA it would include your address in recipients. It's very annoying. Desktop Outlook doesn't have this flaw.