As always with delay, but at least, writing. The weekend of 8-9th of November I've spent in Vienna with my girlfriend Ariette. As I've only about 140 km to there from the place I live it wasn't long trip. But I was planning it for a long time. And it was awesome. It's one the prettiest cities on the world, yeah, I know that I've written it before. A real must see.
But the best thing was that I was for the first time in my life riding on roller-coaster. That's pretty fun. Ariette was screaming all the time. And I'll never forget that first when train was going up she said "oh, how nice" and after that it was only "aaaaaaaaaaaaaaaaaaaaaaaaaaaaaaaaagh!!!!!!!!!!!!!!!!!!!!" and "o fuck, somebody must stop this!!!". I wasn't so scared as I like speed, but then came my turn. We were having a ride on a giant wheel. And I was really freaked out, as I have debilitating fear of heights.
Here you can see how I look when scared: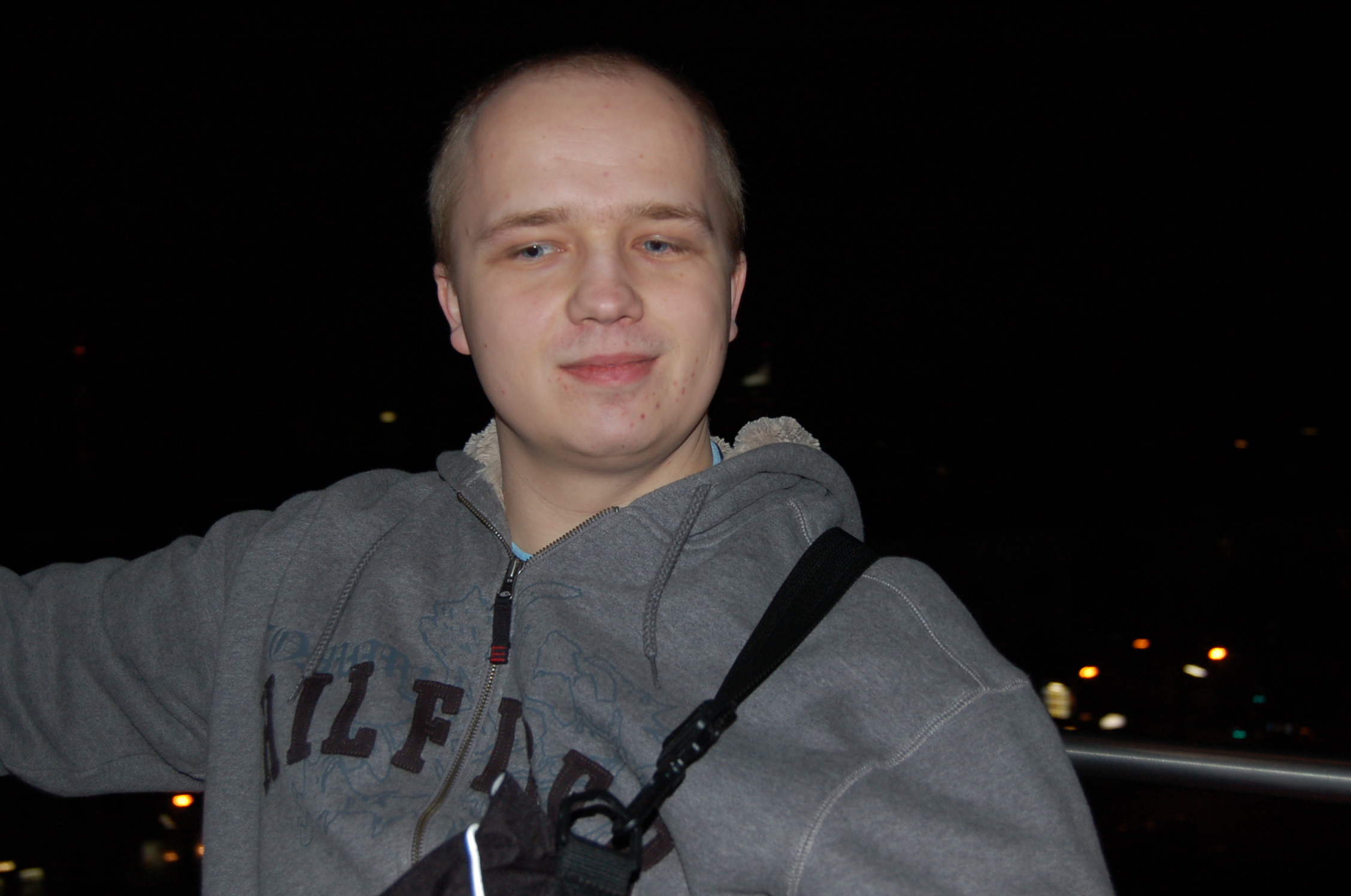 I'll try to post more pictures from Vienna as soon as I'll fix my gallery.